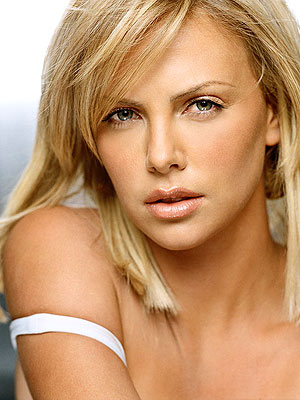 Biography
Charlize Theron was born in Benoni, South Africa, on August 7, 1975. Her father Charles worked on the family's road construction business, which mother Gerda took over after Charles' death in 1991. Charlize Theron experienced tragedy early on in her life when her mother shot her father in self-defense after he threatened to kill her and Charlize in a drunken state.
Since the farm they lived on had no means of entertainment (no television or movies), Charlize Theron used her passion for dancing (specifically ballet) and her imagination to stay entertained. After dancing in Johannesburg, she began modeling in Milan, Italy by the time she was 16.
charlize theron works as model
But modeling was not fulfilling enough for Charlize Theron, who wanted to return to her original passion -- dance -- after only a year as a model. While modeling gave her the opportunity to travel, she decided to stay in New York after a modeling shoot in order to study ballet at the Joffrey Ballet School in the Big Apple.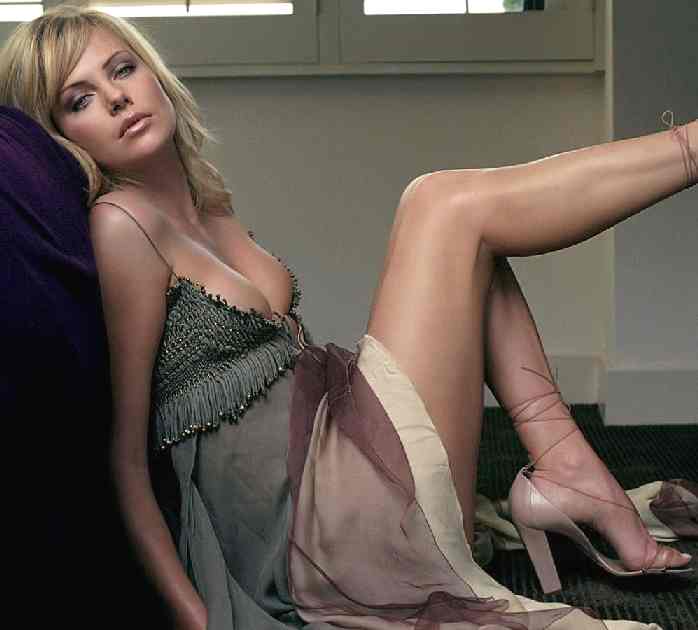 Unfortunately, Charlize Theron suffered a knee injury that ended her ballet career. Jobless and broke, she headed for the West Coast with her mother's support. In 1994, her luck changed when she made a scene at a Los Angeles bank after a teller refused to cash her check and a talent scout noticed her.
charlize theron in the devil's advocate
John Crosby (who also discovered model-turned-actress Rene Russo) encouraged Charlize Theron to try her hand at acting. It didn't take much convincing, since she was currently unemployed. With no money to pay for a coach to perfect her English accent, Charlize Theron set out to lose her South African accent (her mother tongue is Afrikaans) by singing along to popular music and watching American television shows.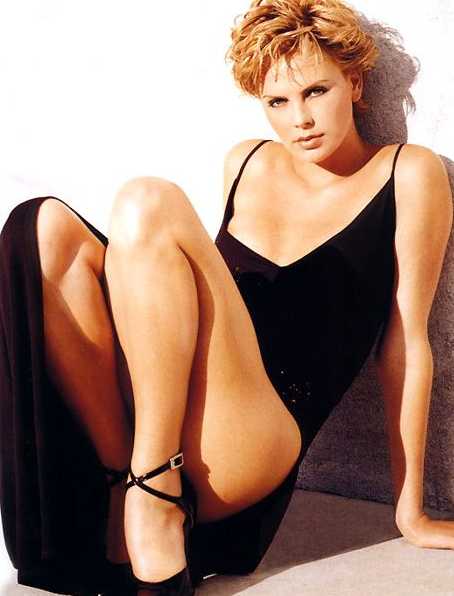 Unfortunately for us -- but fortunately for her career -- Charlize Theron was not cast as the lead stripper in the disastrous movie Showgirls. But she finally landed her first "real" role, as Helga Svelgen in 1996's 2 Days in The Valley. She also appeared in 1996's That Thing You Do!, directed by Tom Hanks, and still voices her appreciation to Tom Hanks for giving her that break. Charlize Theron then appeared in 1997's Trial and Error costarring Michael Richards, and had a supporting role in The Devil's Advocate starring Keanu Reeves and Al Pacino.
charlize theron in cider house rules
After a role in Woody Allen's Celebrity as a supermodel, the long-legged beauty starred in the Disney film Mighty Joe Young (both in 1998). 1999 was a big year for Charlize Theron, with a string of heftier roles; she costarred with Johnny Depp in The Astronaut's Wife and had a supporting role in the Academy Award-winning film, The Cider House Rules. She even made time to pose for Playboy's May 1999 issue.
Reindeer Games with Ben Affleck was next, followed by The Yards and Men of Honor (all in 2000). She was also seen in the golf flick The Legend of Bagger Vance, with Matt Damon and Will Smith.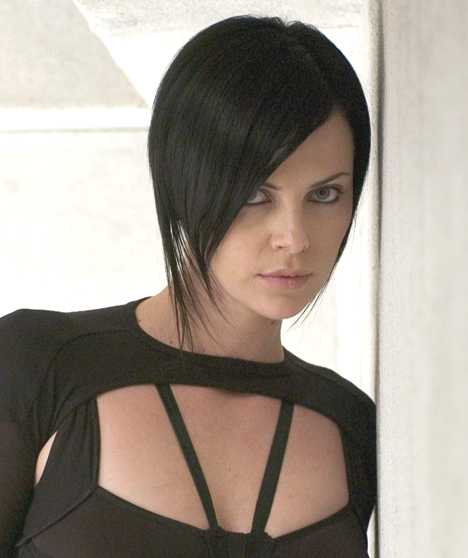 charlize theron's italian job
In 2001, Charlize Theron reunited with Keanu Reeves for the schmaltzy Sweet November (she apparently turned down the lead female role in Pearl Harbor for the role), and had a small part as a madam in 15 Minutes. After a role in Woody Allen's The Curse of the Jade Scorpion (2001) and the thriller Trapped (2002), Charlize Theron showed off her driving skills in the summer 2003 hit The Italian Job, with Mark Wahlberg and Edward Norton.
charlize theron wins oscar for monster and makes top 99
With a Best Actress Golden Globe, Screen Actors Guild and Oscar for her role in the biopic Monster (portraying serial killer Aileen Wuornos in 2003) in which she was forced to flex her acting muscles and completely alter her appearance, Charlize Theron is clearly one of the most talented and beautiful actresses of her generation... what else would you expect from AskMen.com's Most Desirable Woman in 2003's Top 99 list?
In 2004, Charlize Theron added Head in the Clouds (costarring Penelope Cruz) and the HBO movie The Life and Death of Peter Sellers to her resume. She also starred as the title role in Aeon Flux and in Class Action, both of which were released in 2005.
charlize theron makes askmen.com's top 99
After a brief hiatus, Charlize Theron had roles in two flicks in 2007: In The Valley Of Elah and Battle in Seattle. She also received huge recognition for something beyond Charlize Theron's control... her stunning beauty. In October 2007, Esquire magazine named her The Sexiest Woman Alive in its annual issue. She also ranked No. 24 on AskMen.com's Top 99 Most Desirable Women of 2007.
charlize theron in sleepwalking
Charlize Theron appeared in the 2008 drama Sleepwalking. In fact, she was very busy that year, with two other flicks to put on her resume: Hancock and The Road.