Adriana Lima
---
Adriana Lima
(full name
Adriana Francesca Lima
) was born on June 12, 1981 in Salvador, Bahia, Brazil. She is a Brazilian supermodel, best known as one of the Victoria's Secret Angels.
Biography and Career :
Like her Brazilian counterparts Gisele Bundchen and Ana Beatriz Barros, Adriana Lima hails from a small town, far from the glamorous life she inhabits today. Her climb from obscurity to glam girl occurred after placing second in the Ford Supermodel of the World Contest. This came after she had won the 1996 Ford Supermodel of Brazil Contest.
She signed with Elite Model Management at the age of 16 and moved to one of the fashion centers of the world, New York. Once there, her modeling portfolio only began to expand exponentially, after appearing in Vogue, Italy in 1997, as well as Vogue, UK, I-D, UK, Marie Claire, Brazil, and Vogue, Italy in 1998. Adriana has also appeared in Vogue, US, Germany, UK and Marie Claire (Italy) all in 1999.

As for fashion shows, the Vogue girl has walked down the runway for the following designers: Cynthia Rowley, Vera Wang, Christian Lacroix, Emanuel Ungaro, Betsey Johnson, Girls Rule, Richard Tyler, Emporio Armani, Giorgio Armani, Fendi, Randolph Duke, Ralph Lauren and Valentino.

She revealed in the April 2006 cover feature of GQ magazine that, per her Catholic beliefs, she was still a virgin, explaining: "Sex is for after marriage. Men have to respect that this is my choice. If there's no respect, that means they don't want me."

She has dated many celebrities in the past, including an engagement with rocker Lenny Kravitz (ended in 2003), the prince of Liechtenstein and Major League Baseball player Derek Jeter.

Adriana Lima does charitable work by helping with an orphanage, "Caminhos da Luz" (Ways of Light), located in her hometown. Practically, she helps with construction to expand the orphanage and buys clothes for poor children in Salvador, Bahia.

Trivia :

- Height: 5'10"/178 cm
- She had her first kiss at 17.
- She is fluent in Portuguese, Spanish and English.
- She opened the 2003 Victoria's Secret Fashion Show.
- She was discovered at the age of 13, shopping at a local mall.
- Her nickname is 'LimaBean'.
- She has a pierced belly button.
- She enjoys DJing music in her home.

Quotes :
- "Modeling is a tough job, your co-workers are your rivals, it really puts a damper on your perspective of other girls."
- "Fashion is about good energy. It's about feelings. That's what I have to give the people, good energy and good feelings."
- "It's wrong for a guy to have no personality, no heart. Because I don't care about style or money. I care about heart."
Adriana Lima's Dates :
# Francesco
# Lenny Kravitz (2001 - 2002)
# Derek Jeter (2003)
# Prince Wence (2003 - 2006)
# Marko Jaric (2007 - now)
| | |
| --- | --- |
| A very sexy out fit with Angelic wings | |
| | |
| --- | --- |
| So hot... so seductive | |
Seductive lips, awsome body... sexiest model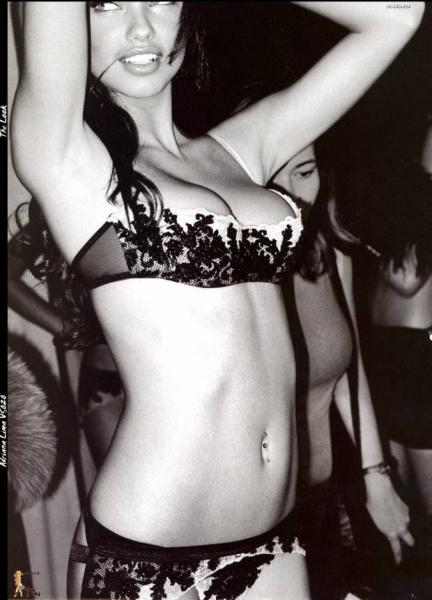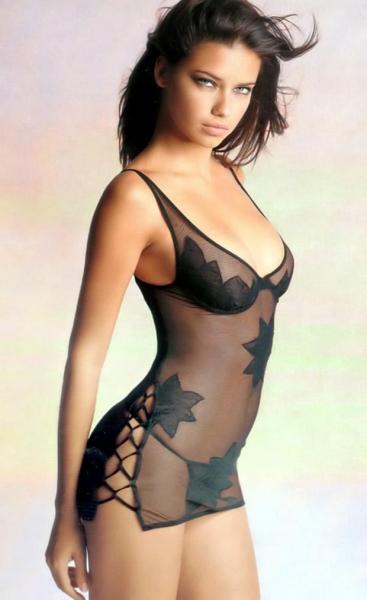 Beautiful Adriana Lima wearing a transparent lingerie
The most seductive lips and eyes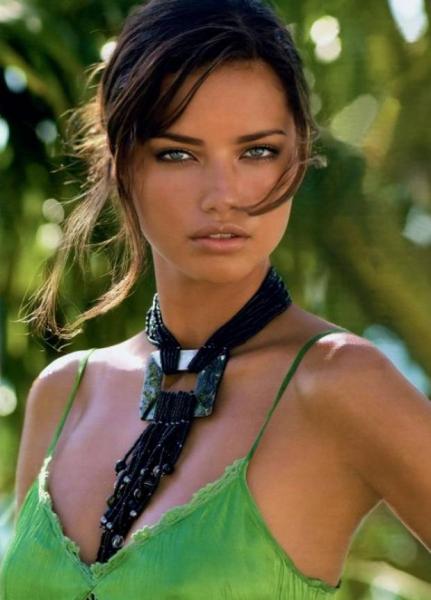 So wild, hot and sexy with a pair of Angel wings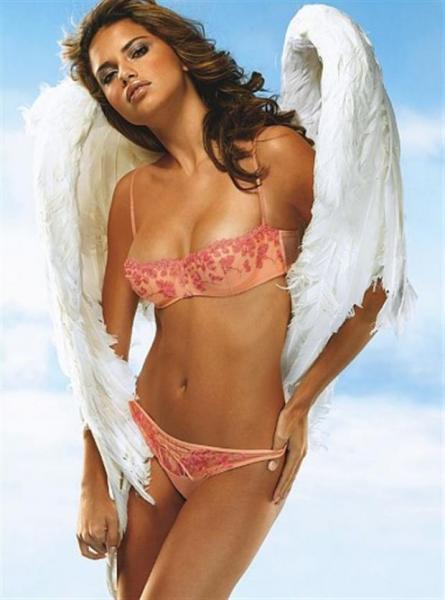 Adriana Lima - one of the most in-demand runway models in the world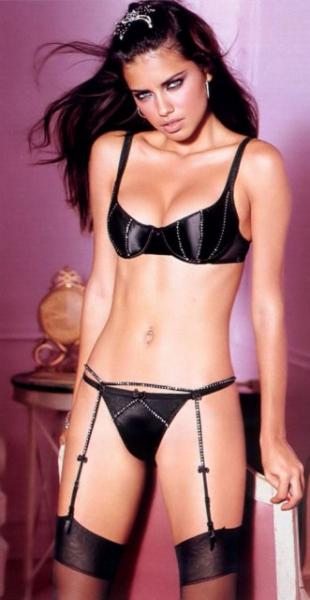 Adriana making the men throughout the world droll while wearing this white swim suit.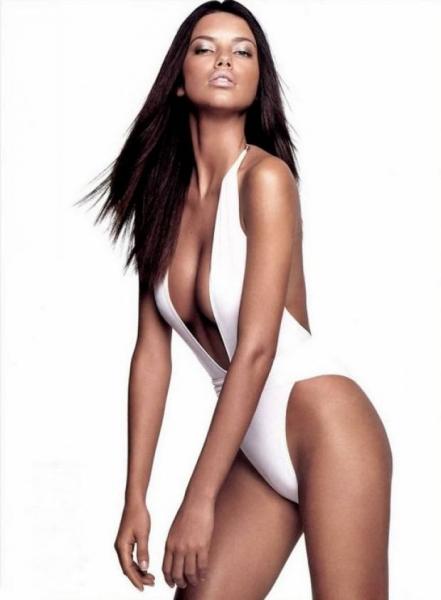 The devastating sexy body of Adriana